October 13, 2011
The days have now become even more full, so much so that it's difficult to find time to keep up the blog. This has been for two primary reasons. First, the weather has improved a lot so we have been spending a lot more time on outside adventures (Chris got up at dawn today to photograph the sunrise):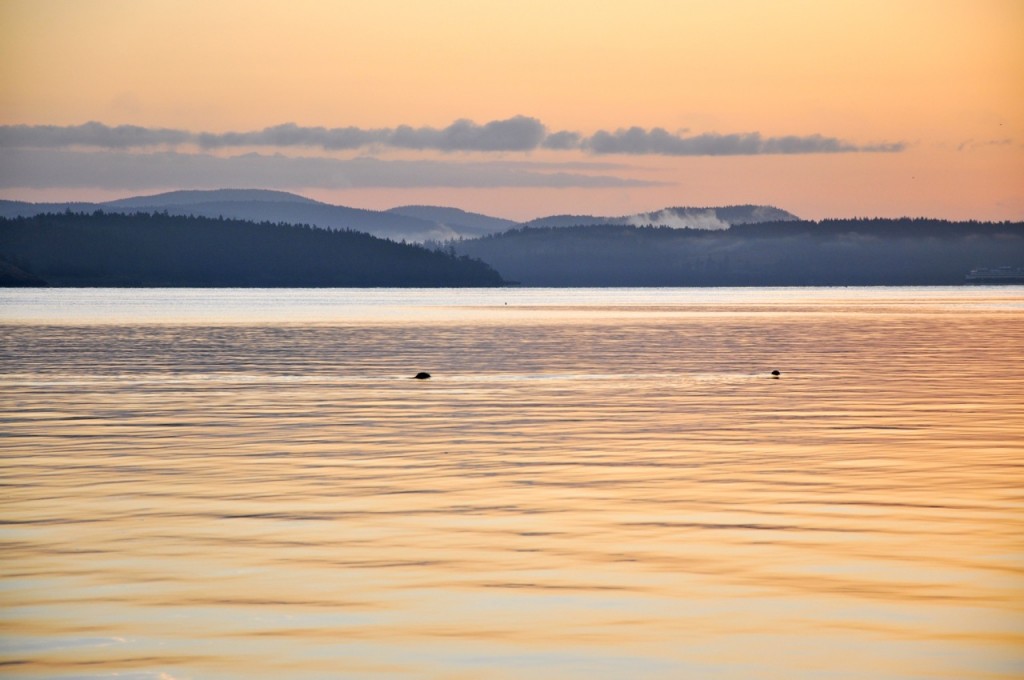 The second reason is that Cress arrived this afternoon!
Other recent events: Everett and his class went to a pumpkin patch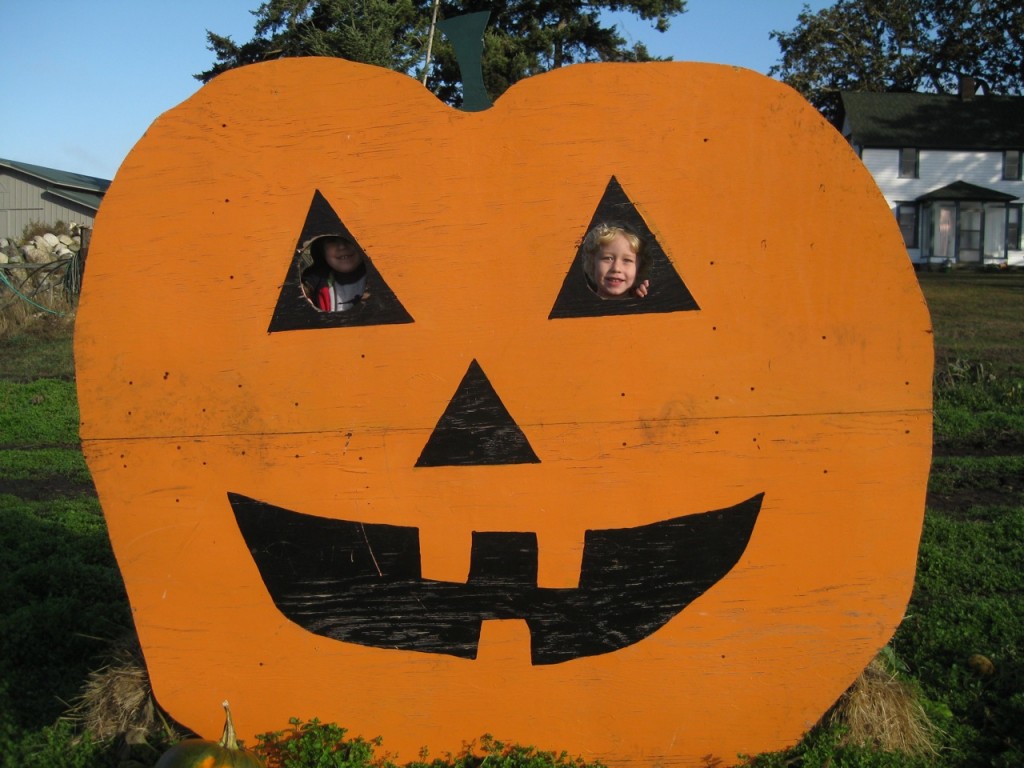 After Grandaddy arrived we went to Lime Kiln State Park to watch for orcas. We didn't see any, but Everett put Grandaddy in timeout at one point (we aren't exactly sure why).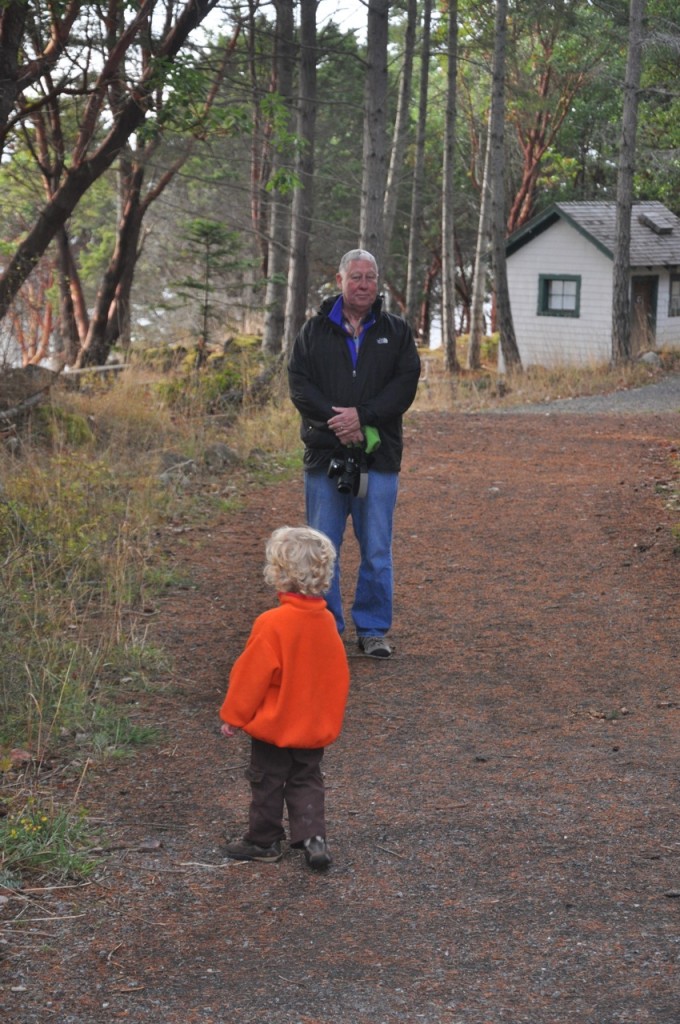 Next we went to Eagle Cove and saw a seal pup on the shore while at least a half dozen adults were hunting offshore.
Finally came home to eat dinner we bought from the fish market on the dock. Chris had salmon while Melissa and Cress had crabs.