October 7, 2011
From time to time Melissa says things that Chris isn't exactly sure how to interpret, but rather than ask questions he takes a wait-and-see attitude. Anyway, a couple days ago Melissa announced that she was a "frontier wife". This could be interpreted in a variety of ways. Does this mean gingham dresses, skipping through fields of wildflowers while The Sound of Music plays in the background? Or denim overalls, a rifle and squirrel stew for dinner that evening? Not sure where this is headed in the long run, but tonight we had homemade pie with blackberries that she handpicked on the island.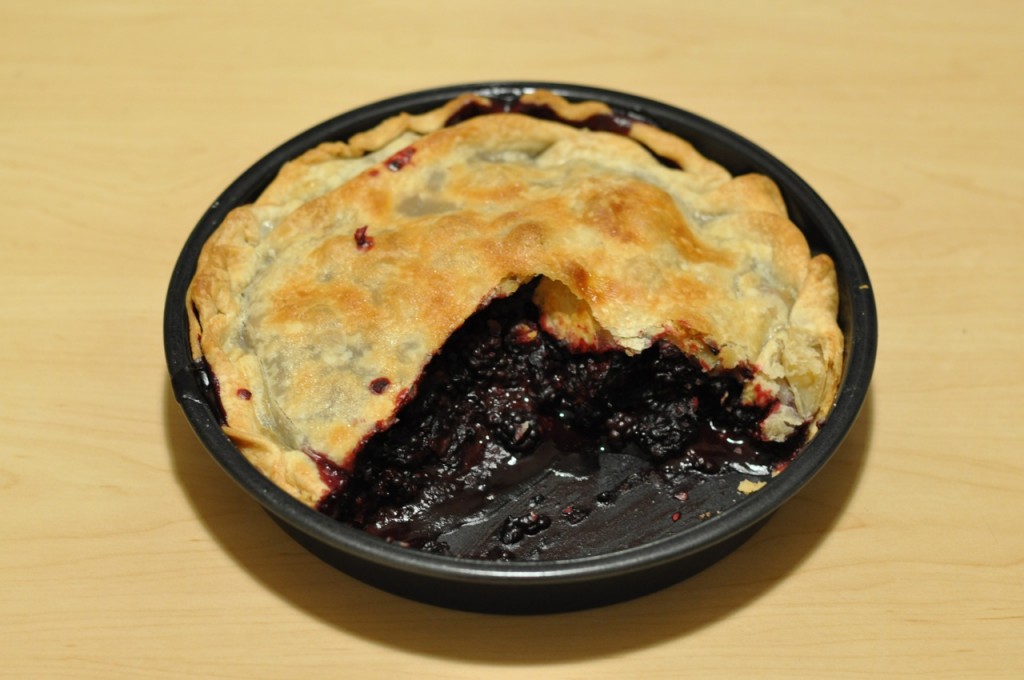 And it was extremely delicious. So far, so good! It turns out that Himalayan blackberries are not native to the island but are plentiful this time of year. Also tonight we finished the puzzle! While putting it away we noticed that it was made the year Chris was born, so it is remarkable that it still has all the pieces. The age of the puzzle is reflective of most things about this place: it feels old and well-used, which is appropriate considering the labs have been here for over 100 years. A couple days ago when Chris was working in the Whiteley Center he noticed the cracks at the bottom of his coffee mug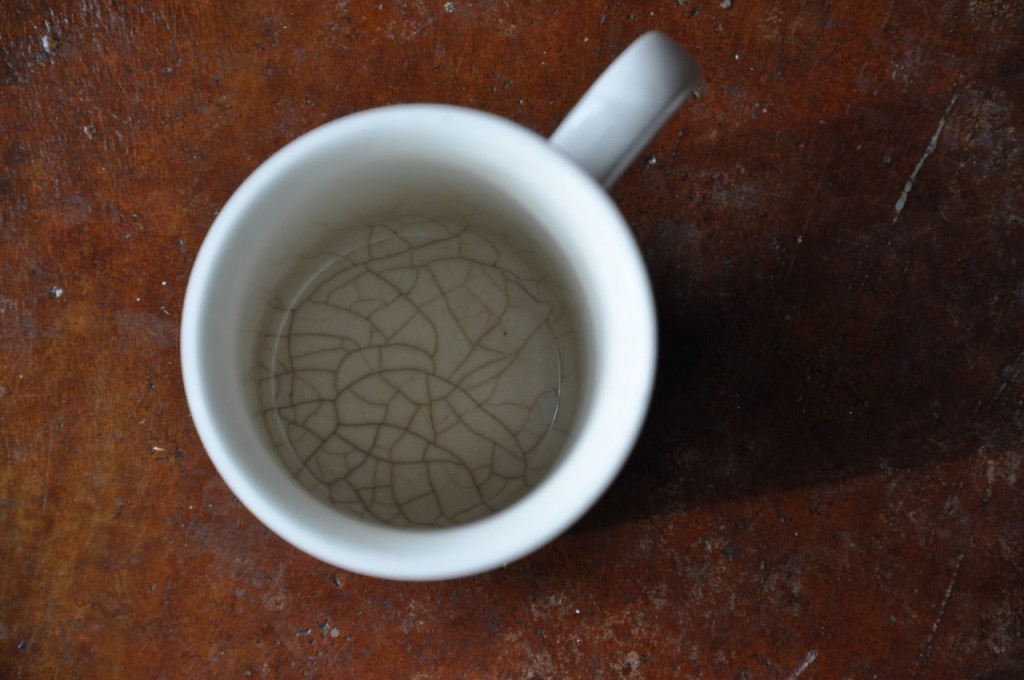 and immediately figured out what this place reminds me of: Grandma's house (Josephine Donnelly, Chris' maternal grandmother).
Since we arrived here we have noted that the low tides differ quite a bit from each other and the lower of the two daily low tides has been in the middle of the night. Fortunately the low low tide is now in the morning and this provides the best animal viewing from the dock for two reasons: the crabs and starfish that live on the dock pilings must move into a smaller volume; we are much closer to subtidal creatures like nudibranchs. Here is some footage from today preceded by Everett doing the Pycnopodia dance:
We returned to the dock tonight to watch the sunset from the rowboat and stayed out until well after dark to watch Friday Harbor television and see the bioluminescent algae. We asked Everett if he wanted to see the algae glow but he misunderstood us and now proclaims that "we are going to see the allergy grow!" We even managed to capture some on the video camera after heavy post-processing: