October 4, 2011
Yesterday was a pretty full day so we ran out of time for the daily blog post. Last night they had all faculty and academic visitors give a two minute talk after dinner on their research. This went pretty well, though a few people were off by about a factor of 10 with regard to the length of their presentation, so it ended up taking about two hours in all. Chris presented the following slide to summarize how Friday Harbor has affected his life: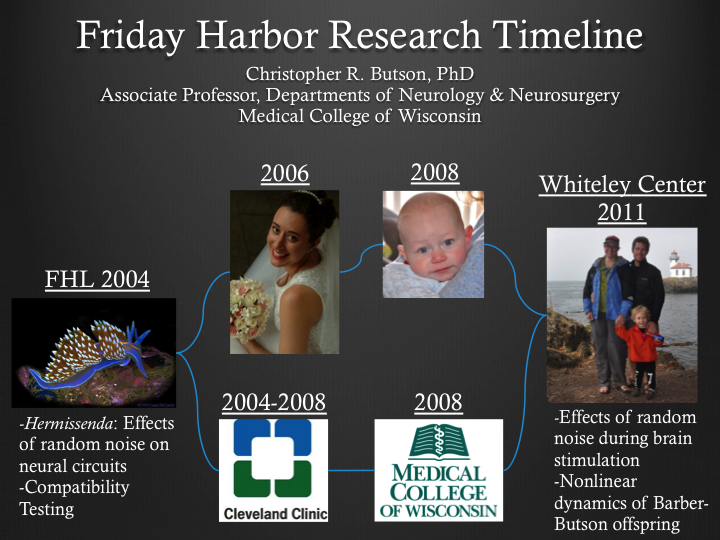 Everett REALLY wanted to hear Daddy talk and was a trooper, staying until the end. He passed the time by playing with his new friend Tessa at the train table in the dining hall, then leaving for the playground for a while and finally investigating the game collection. He seemed very engaged when Chris gave his short presentation. Afterward on the dock we found about five or six Pycnopodia in a short period of time.
This morning we went for a walk to the beach, stopping at the playground on the way at Everett's request.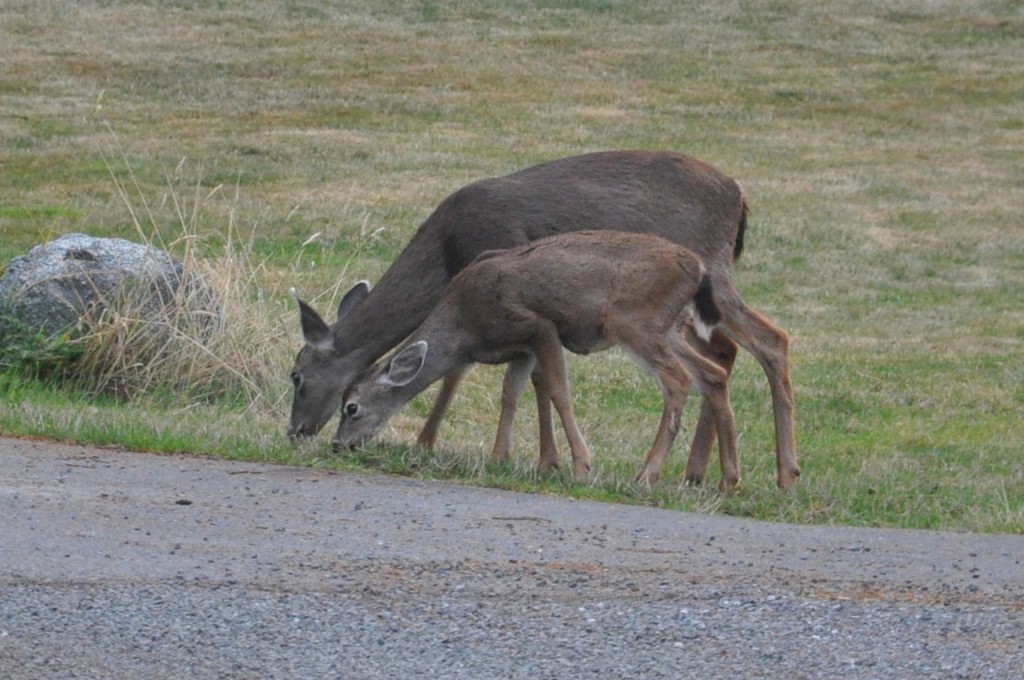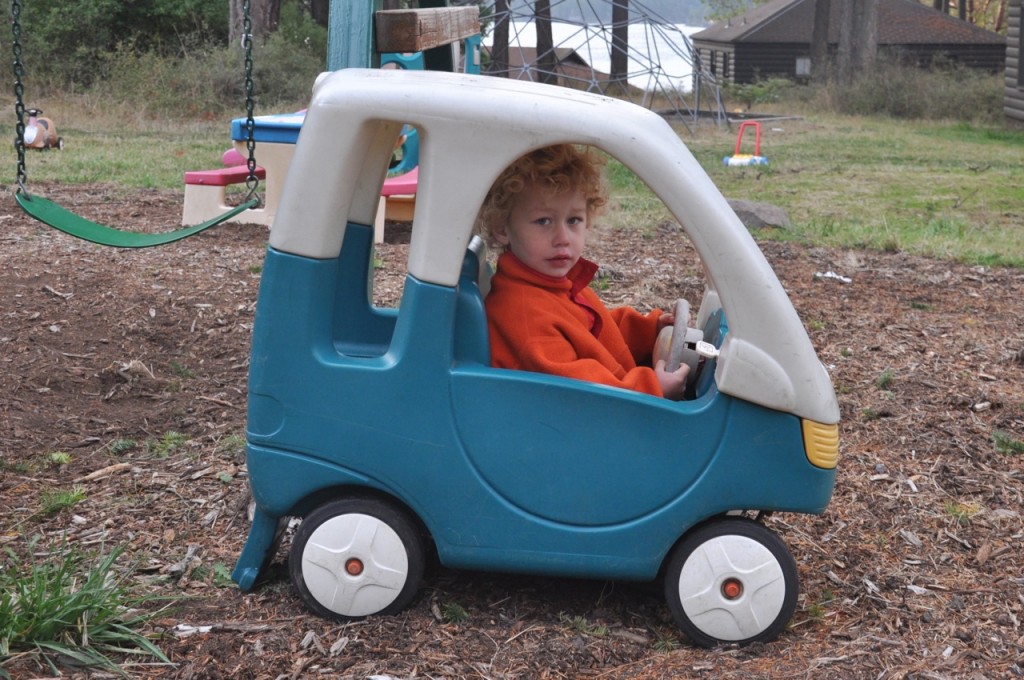 During the talks someone mentioned that there are 50 (or 150, I can't remember) different species of jellyfish in the area that seem to appear at different times of year. There is one species that we have been seeing a lot of around the dock and on the beach. I took a photo of one a few days ago. Here is another of the same species but has probably dried out since the last high tide about 10 hours ago and the different directions of the connective tissue are quite visible:
We picked Everett up at about 5:15 and then hung around the house the rest of the evening. We talked about going to the dock, but he didn't seem too interested and we didn't want to push it. Somehow it was still well after 9pm until he went to sleep. He has become better and better at procrastinating, thinking of innovative new reasons why he needs to get up, stand in the hallway outside his room and either talk to us or make loud sighing noises. This is usually because he needs water, needs to go the bathroom, needs a spoonful of honey (for his cough), saw a bug on the wall, etc. The other night after he reminded us about honey and water he said "You guys are forgetting lots of things." Another way that he has started chastising us from time to time is when we talk to him at an inopportune moment and he informs us "I'm doing an experiment!" In that regard, we hope this place makes a lasting impression.