October 2, 2011
This morning we had no plans other than Sunday brunch in the dining hall at 10am. Even though we have a cottage with a kitchen, as residents of the research community we are required to eat a certain number of meals each week with everyone else in the common dining area. This is most certainly done to foster the spirit of collaboration that is a guiding principle of FHL. We awoke about 7:30am (sleeping a little later each day!), lazed around the house for a while and then walked to the rock beach to see what creatures had arrived overnight. Next, brunch was quite delicious with a variety of sweet and savory dishes. Afterward we drove to Lime Kiln State Park to hike along the water and watch for orcas. We were once again reminded that Everett's physical abilities have expanded much more rapidly than common sense. We had several talks with him and delivered a couple ultimatums about the need to hold Mom's or Dad's hand when walking on rocky paths above the water. At times like this the best response is when he says "I understand you. I will cooperate." A close second is like today when he (mostly) cooperates and entertains us with other comments, such as when we pointed out a bright yellow flower and he said "That makes my feelings happy!". Next we saw a seal,
and then spent some time near the lighthouse waiting for orcas, which we weren't able to find today.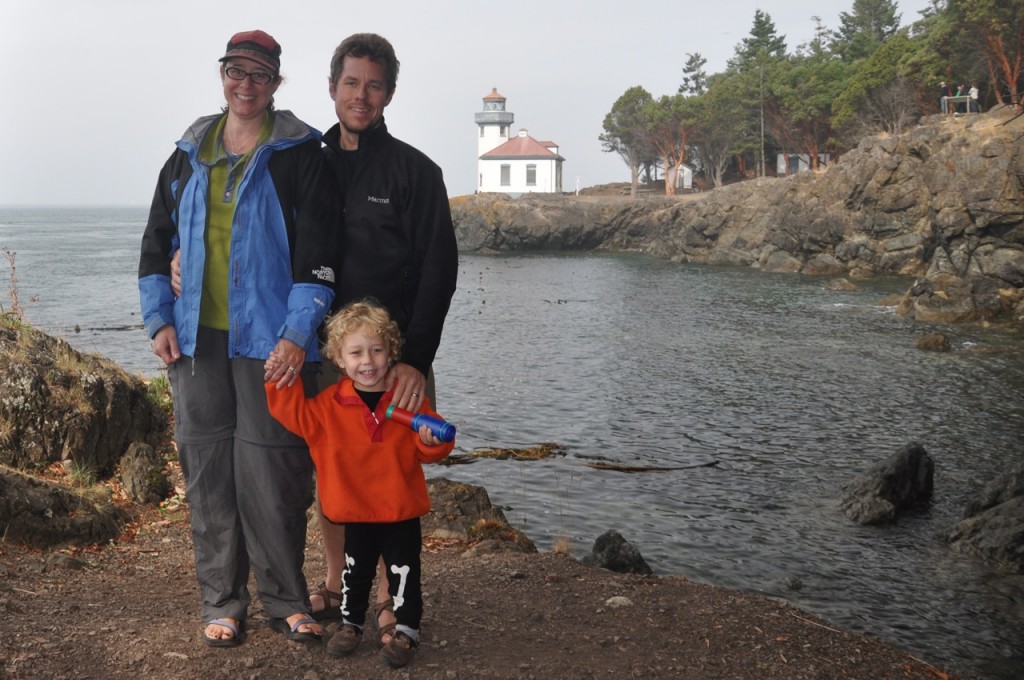 Then headed north to Roche Harbor and hiked around for a while,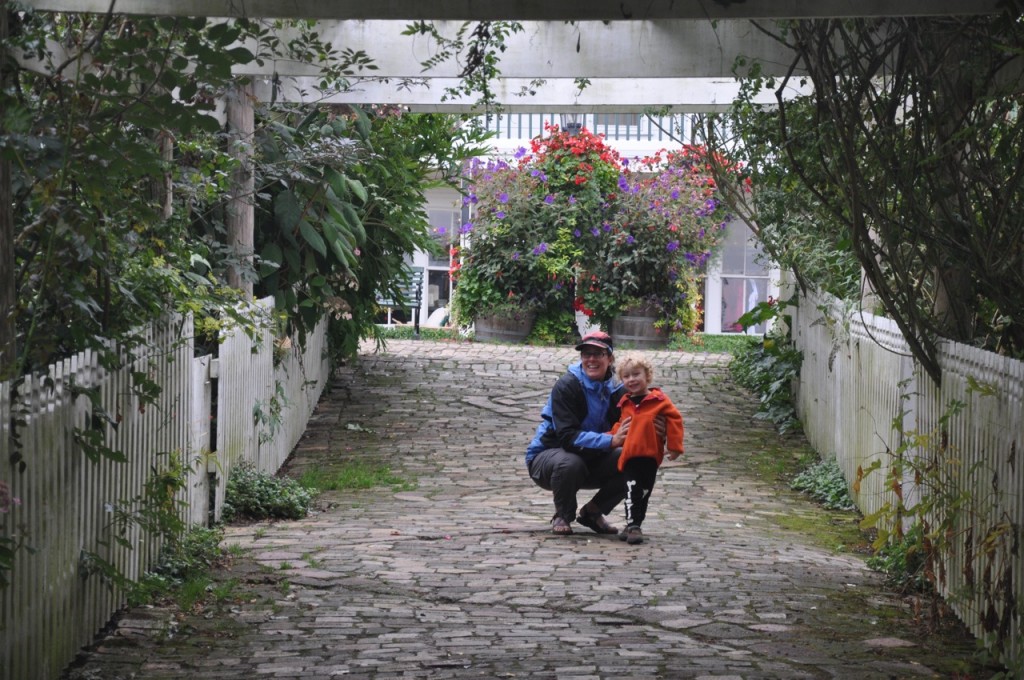 until realizing we had waited just a little too long to head home for Everett's nap so headed home. When Melissa and Chris were on the island in 2004 we saw a werewolf standing on the side of the road in a rainstorm. Today we saw something almost as surprising on the side of the road: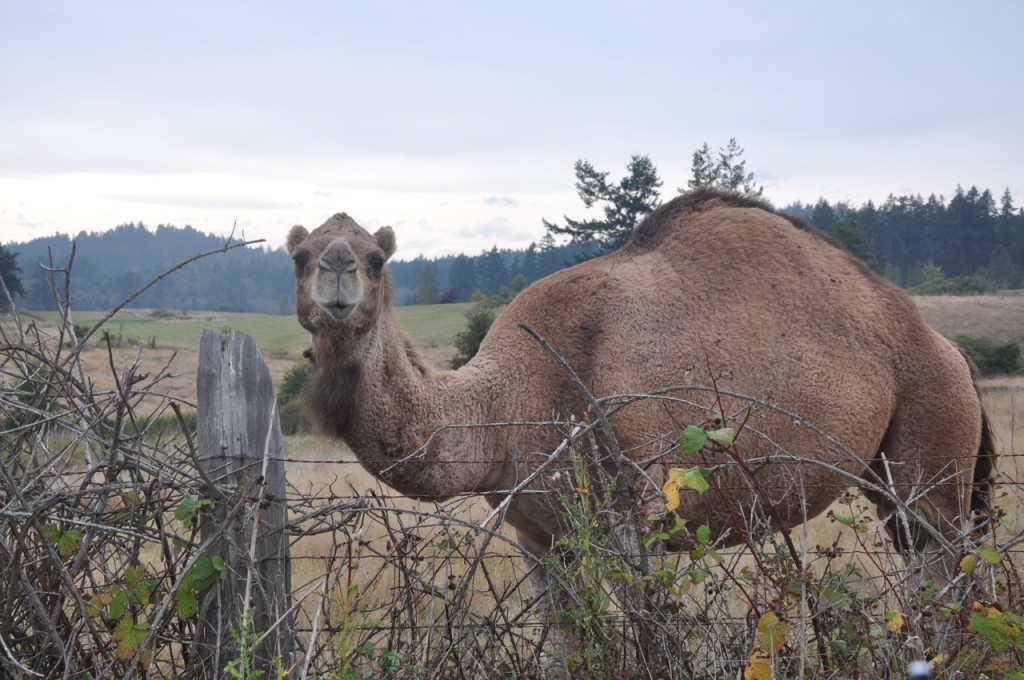 Like most people we were surprised to see a camel on the island. Later in the evening when Everett told Gabby and Grandaddy they assumed they had misunderstood him. It turns out her name is Mona and she has been on the island for a few years.