May 25, 2009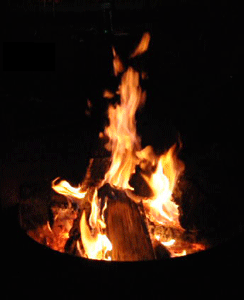 For Memorial Day weekend we took Everett on his first camping trip at Clifty Falls State Park, Indiana.  This particular trip is a tradition that has been going on for about 30 years with the Barbers and their longtime friends the Birches and the Singers, only now the six children who started the tradition have eight children of their own, five of whom were on this trip.  And the young ones are carrying on the traditions of magic shows, marshmallow fights, the kid parade and the treasure hunt (now the high-tech version with GPS, no longer with rhyming clues).  The grand finale for the weekend is listening to the Indianapolis 500 over the radio, which seems particularly old-school considering the campground now has wi-fi.  Probably by virtue of how many times they have held this event, and in no small part due to the number of planners and organizers among them, it was one of the smoothest run, most relaxing camping trips I have ever been on.  Reservations were made at the stroke of midnight on the first day the campsites became available.  And thanks to satellite photography and careful site selection we were able to have an entire island of campsites to ourselves.
As for Everett, there was either too much excitement or else sleeping in the tent was just too strange.  He stayed up hours past his bedtime, skipped naps and completely pooped himself out with constant activity.  Among other things, he tried out a baby pool for the first time, and after he got over the initial shock of the cold water temperature he leaned back and seemed right at home.
A photo album of the trip is here.  I will certainly add to this album if people send photos, so check back from time to time.