September 27, 2011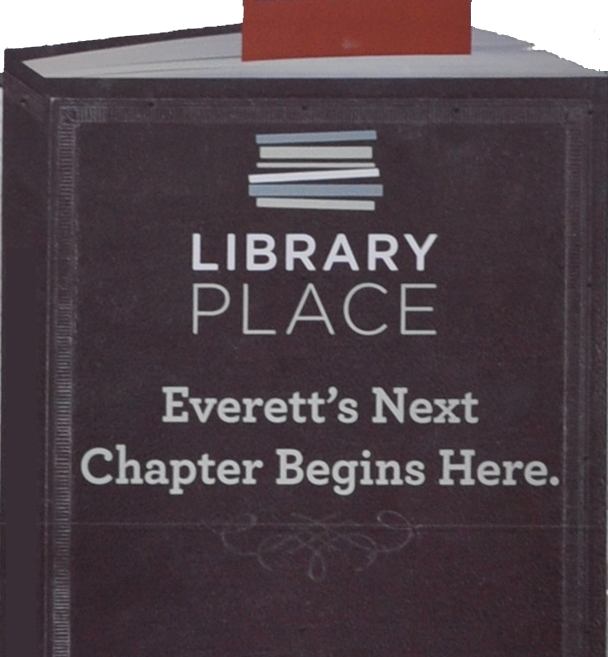 When we were in Everett, Washington we saw the above sign, which seems completely appropriate given our current situation. Everett woke us up before 7, not as disastrously early as our first night here. After breakfast, Chris drove him to the first day at his new preschool. The dropoff was rough. For at least a year now we have had no drama when dropping him off at school. However, in the last few weeks he has started clinging to Chris once we arrive (interestingly he doesn't do this with Melissa). The same happened at his new school, which is much more understandable given the new environment and the fact that he doesn't know anyone. We had to peel him off when it was time to say goodbye. Rough for everyone.
Afterward Chris went to his new office for the day and Melissa setup camp at the cottage. At the end of the day both of them rowed to town and then walked to school to pick him up. He was happy to see us, and the teacher said that the morning drama during separation lasted only a minute. She also said he was a talker, which we already knew, and is not a surprise to anyone who has met Melissa, particularly those who knew her in childhood.
On the way back to the boat we stopped at the Friday Harbor Seafood Market and bought some salmon and crab legs for dinner. Rowed home, cooked dinner and then returned to the dock after sunset for Friday Harbor Television, which consists of lowering a bright lamp into the water and seeing who shows up. Tonight we saw a couple species of crab, some shrimp some small eels or seasnakes and some small fish. We also saw Chris' flashlight go tumbling to the bottom during the first equipment casualty. Looks like we did not attach floats or lanyards soon enough.
Here is a brief video of the trip home from school and Friday Harbor TV: