December 25, 2011
Merry Christmas! We hope everyone is having a great holiday.
We celebrated Christmas at home this year. It was nice to take a break from traveling, but we certainly missed spending time with our friends and family.
In past years Everett's attitude toward Santa has been circumspect at best. But this year we turned a corner and Santa is now someone who is trusted and revered in our family. Everett met with Santa right after Thanksgiving, and this has allowed a lot of time for anticipation and buildup of Christmas magic. In the week before Christmas Everett met the Grinch in the original animated version. Since then the Grinch song has been extremely popular in our house, as well as several other Christmas favorites he is learning such as Sleigh Ride, Santa Claus is Coming to Town and Jingle Bells. Other Christmas preparation activities included visiting the display at M&I Bank in Milwaukee,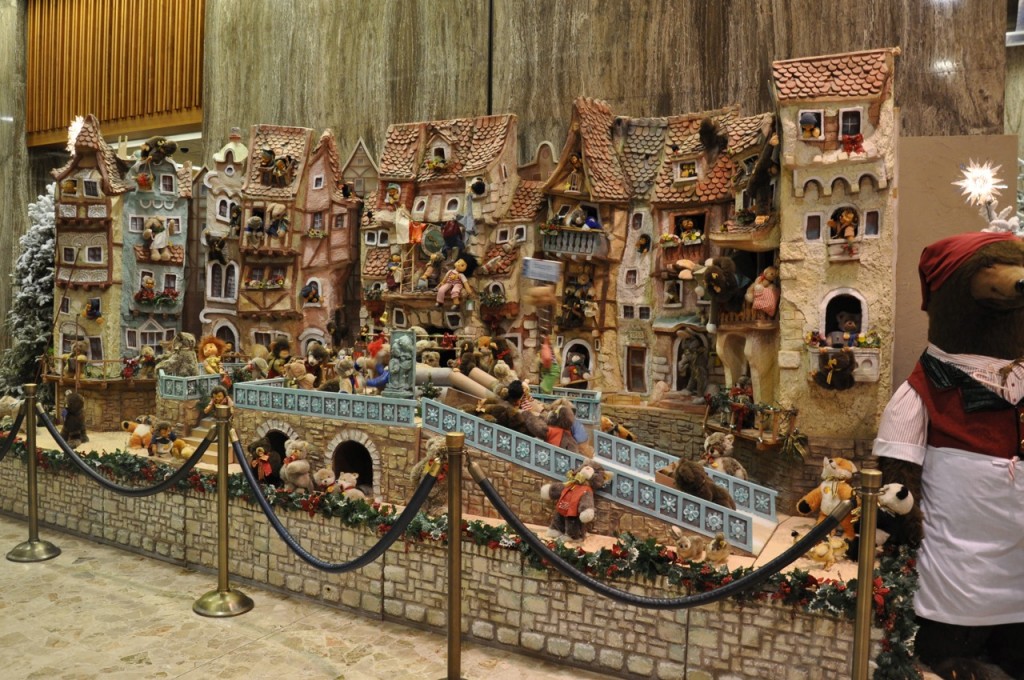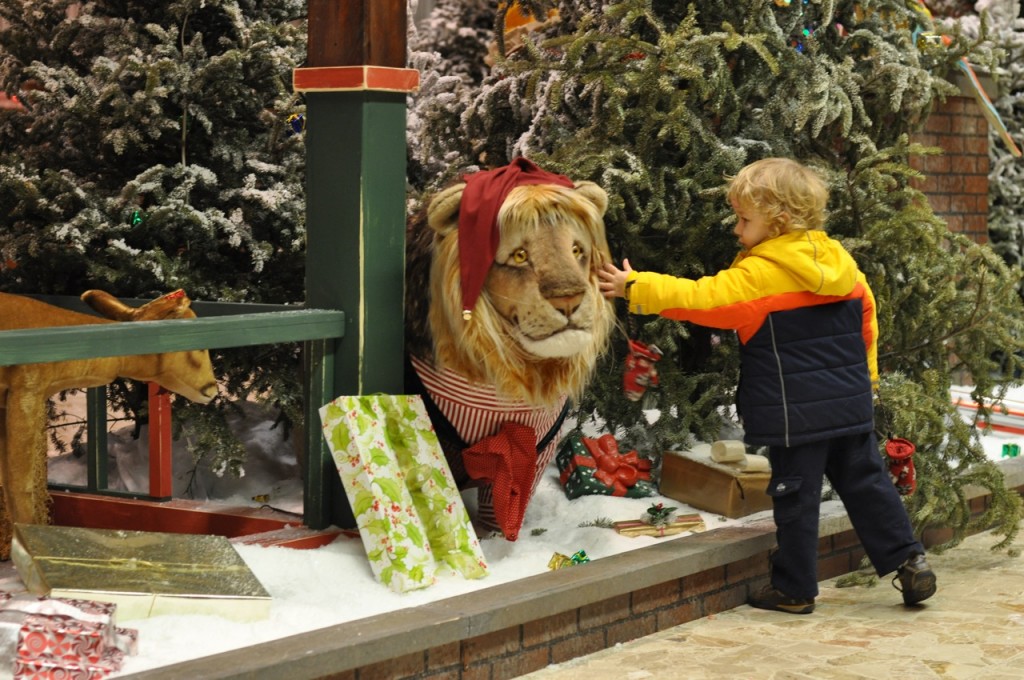 making a Yule Log,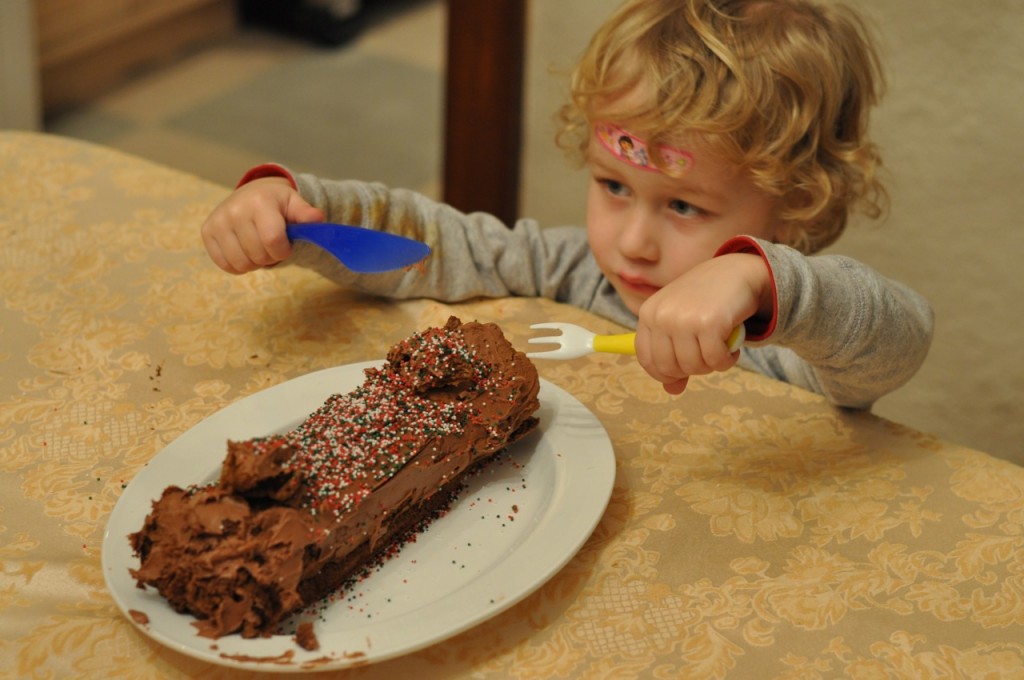 and visiting the Audubon Center for some hiking and exploration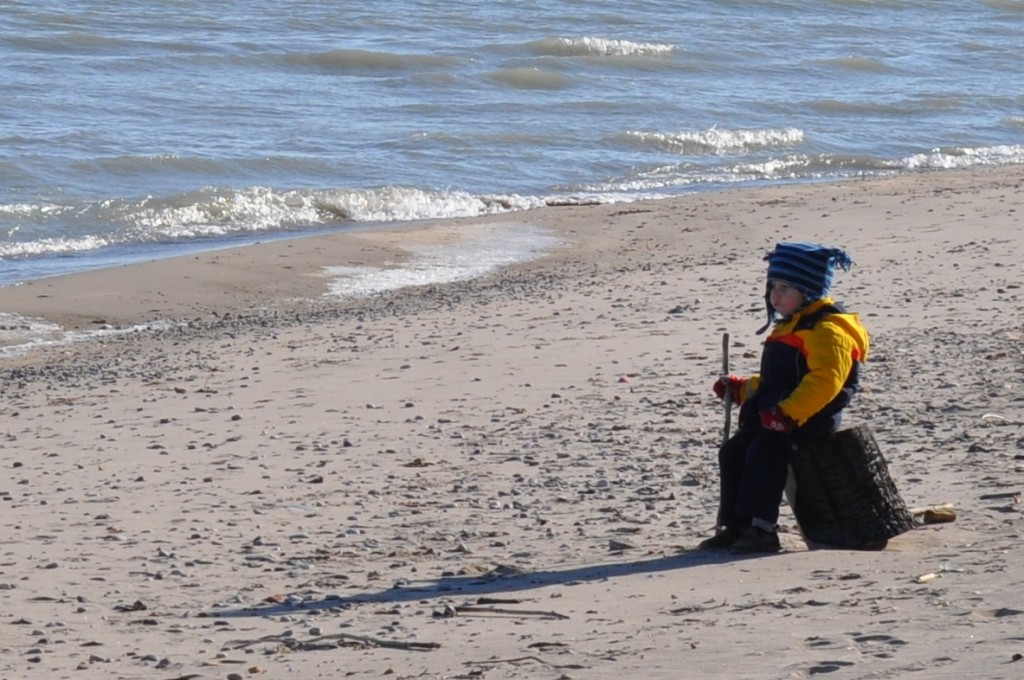 We spent Christmas Eve at home after the 4pm family service at the First Congregational Church in Tosa. We built a fire and Melissa made some delicious enchiladas. Everett felt sick for a couple hours after church (no causation implied) and threw up on the couch. Despite this, he was still lucid enough to express grave concern about Santa's inability to use our chimney because of the fire in the fireplace. We assured him that we would put the fire out before we went to bed, and went about the rest of our preparations which included spreading reindeer dust on the front lawn and leaving Santa a note with milk and cookies.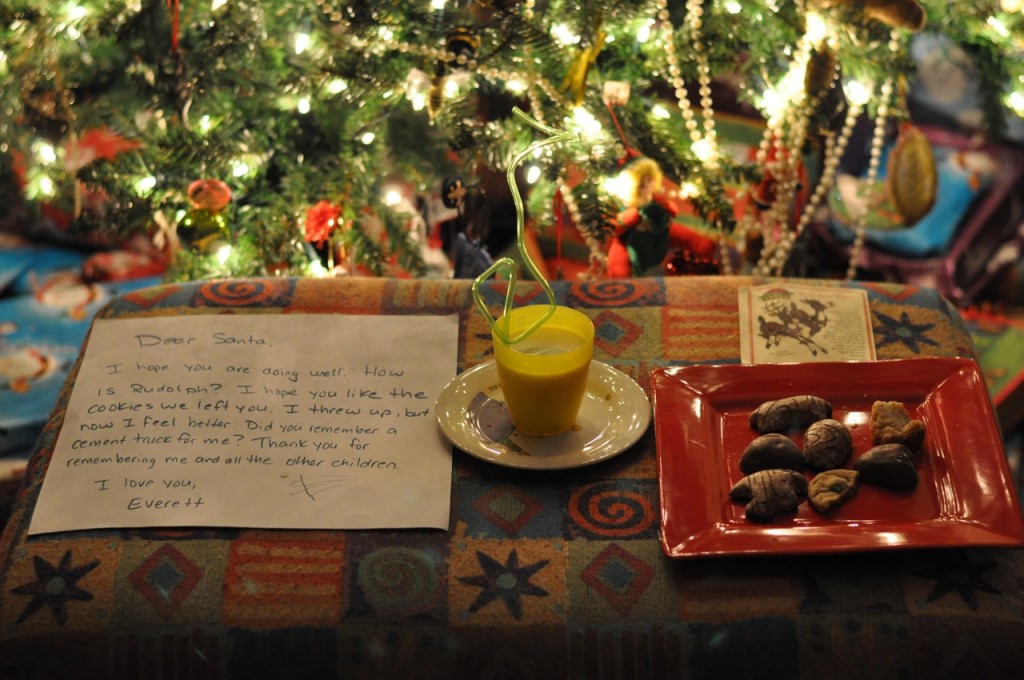 Everett received many thoughtful gifts for Christmas. A couple of them that he talks about often are the cement truck (from Santa) and the recycling truck (from Gabby & Grandaddy). He originally asked Santa for both, but fortunately Gabby & Grandaddy know Santa pretty well and they were able to coordinate gifts. In the afternoon Chris and Everett went to a playground to get some wiggles out. Christmas dinner was mashed potatoes, asparagus and beef tenderloin, which we ate while Everett conducted another experiment to: see if he could blow out the fire in the fireplace by waving a towel.
Christmas this year was a bit warm and without snow. In fact, we are still waiting for winter to arrive. Temperatures have been in the 30s and 40s and we have only had one small snowstorm so far. We've missed winter activities like sledding and skiing. It's also been hard on our local forecasters because it's difficult to stir up weather-related panic under such conditions. So far it's not the winter that was predicted last fall but there are still plenty of winter months ahead of us.