September 26, 2011
Everett woke up in the fives, as in before 6am, and it isn't really possible to sleep in the same room where he is awake. We knew that there was a ferry at 8:30 and another at 9:30, that the ferry terminal was about a half hour away, that we had to be there a minimum of 20 minutes before departure, and that Oyster Run '11 had taken place the day before, which is why all of the hotels in Anacortes were full. Given our wakeup time we decided to go ahead and have the hotel breakfast and try for the 8:30am ferry to Friday Harbor. We told Everett about the ferry some time ago and he has been talking about it for over a month. He seemed particularly intrigued by the thought that we would drive our car onto a boat.
It was a cold, rainy, extremely windy day. We rode the Elwha, which is one of the largest in the fleet, and during the 90 minute trip Everett encouraged us to explore the entire boat.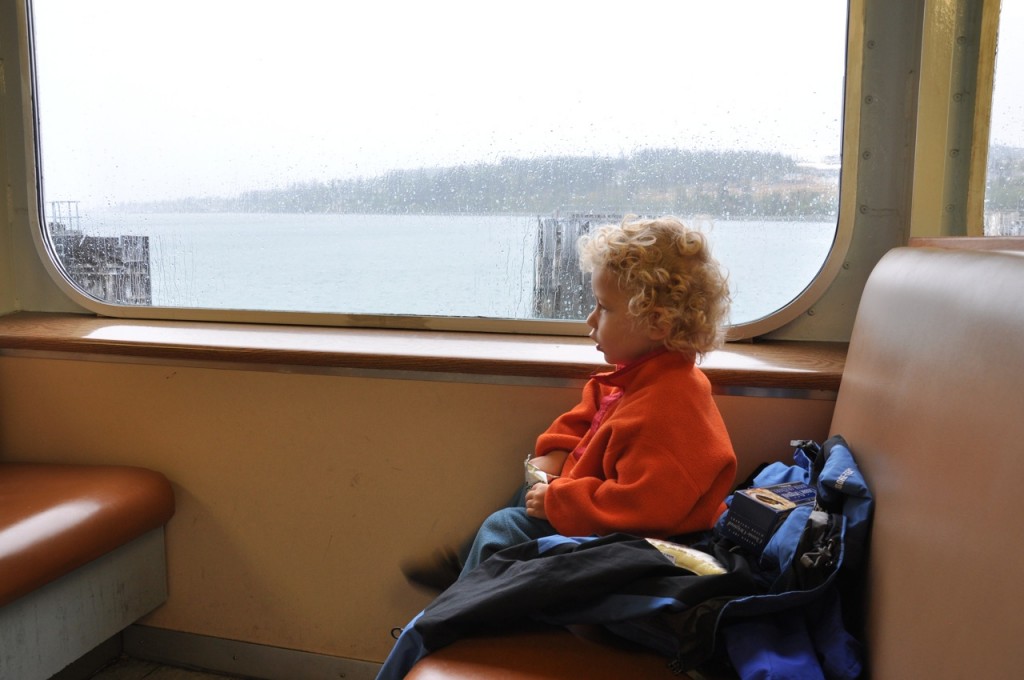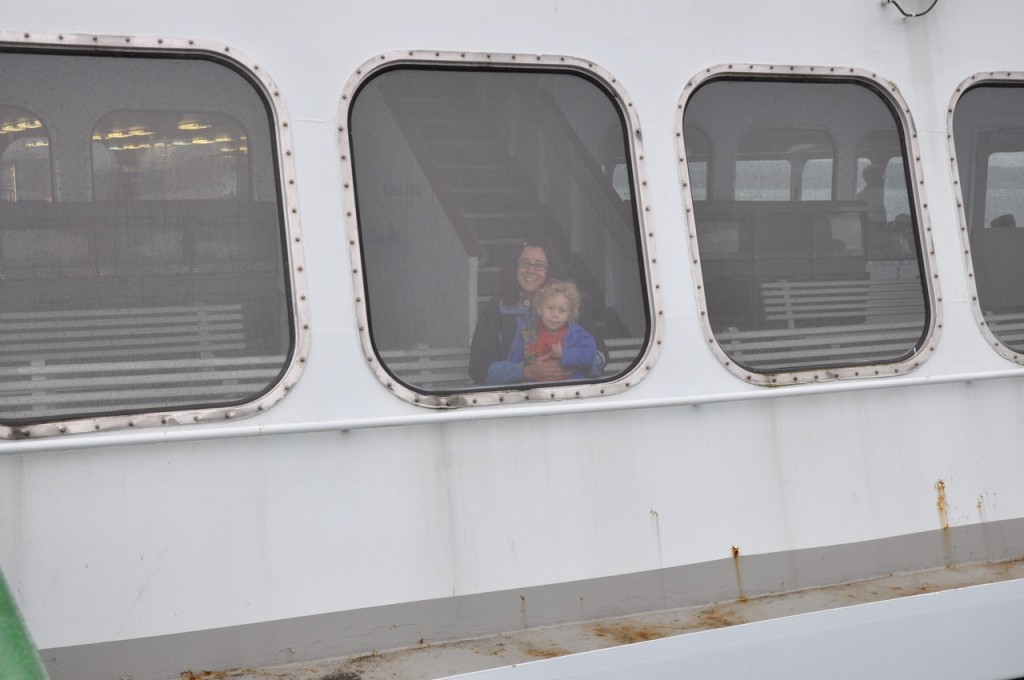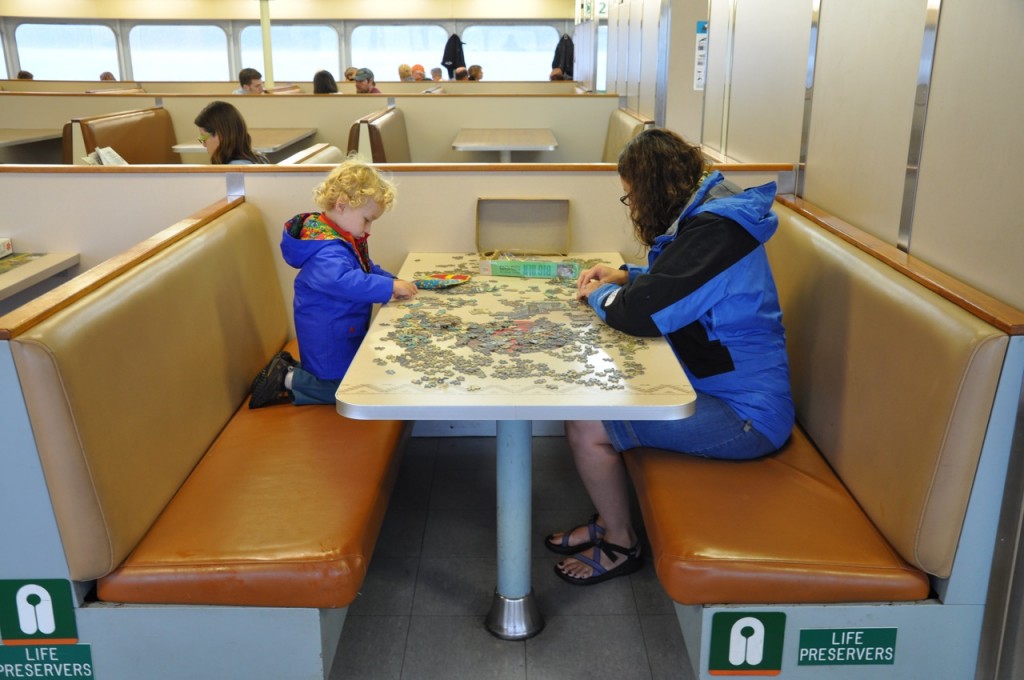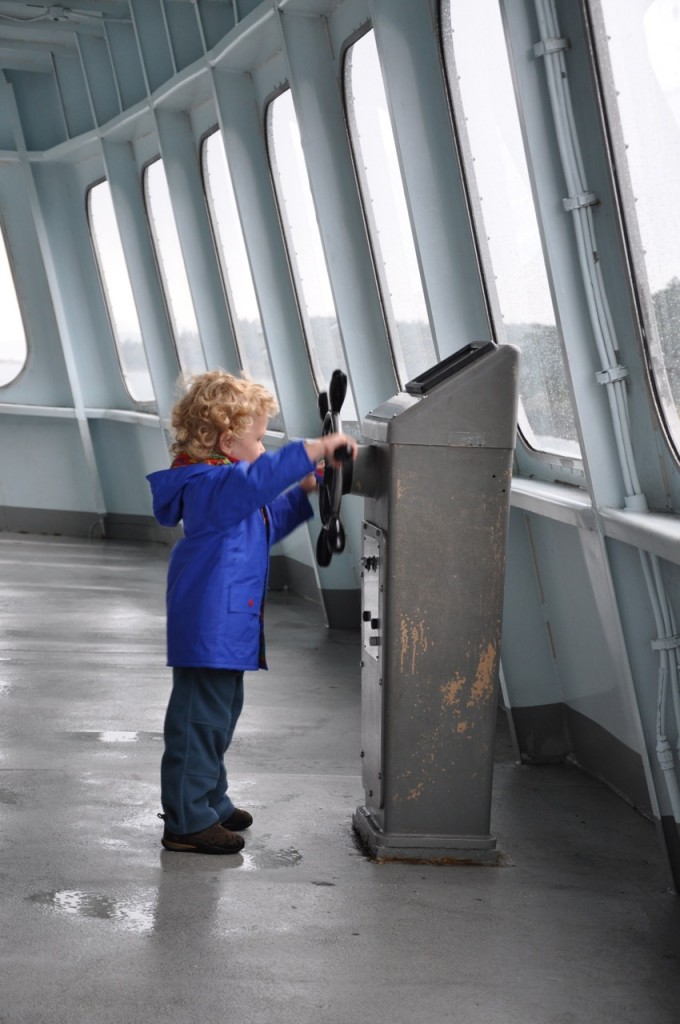 The amused looks we got as we passed by some passengers multiple times was one of many bonding experiences we have shared with other parents.
We arrived in Friday Harbor about 9:45. First stop: coffee. Second stop: grocery store to pickup cold items that we couldn't buy the day before. Third stop: FHL, where we were told that we couldn't checkin early. So we went to Everett's new preschool to say hello and drop off some forms, then returned to FHL after lunch and moved in to our cottage. The rest of the day was spent looking around and getting acclimated. Everett took a car nap followed by a long afternoon nap. We woke him up at 5pm to go look at the dock. Linguine with meat sauce for dinner that night followed by games and early bed for everyone.