June 9, 2008
We came home in the afternoon today.  First stop: meet Kyra, then the rest of the animals.  Strangely, none of them seemed to care very much.  Kyra eventually did take an interest once Everett started pooping, but that took a couple days.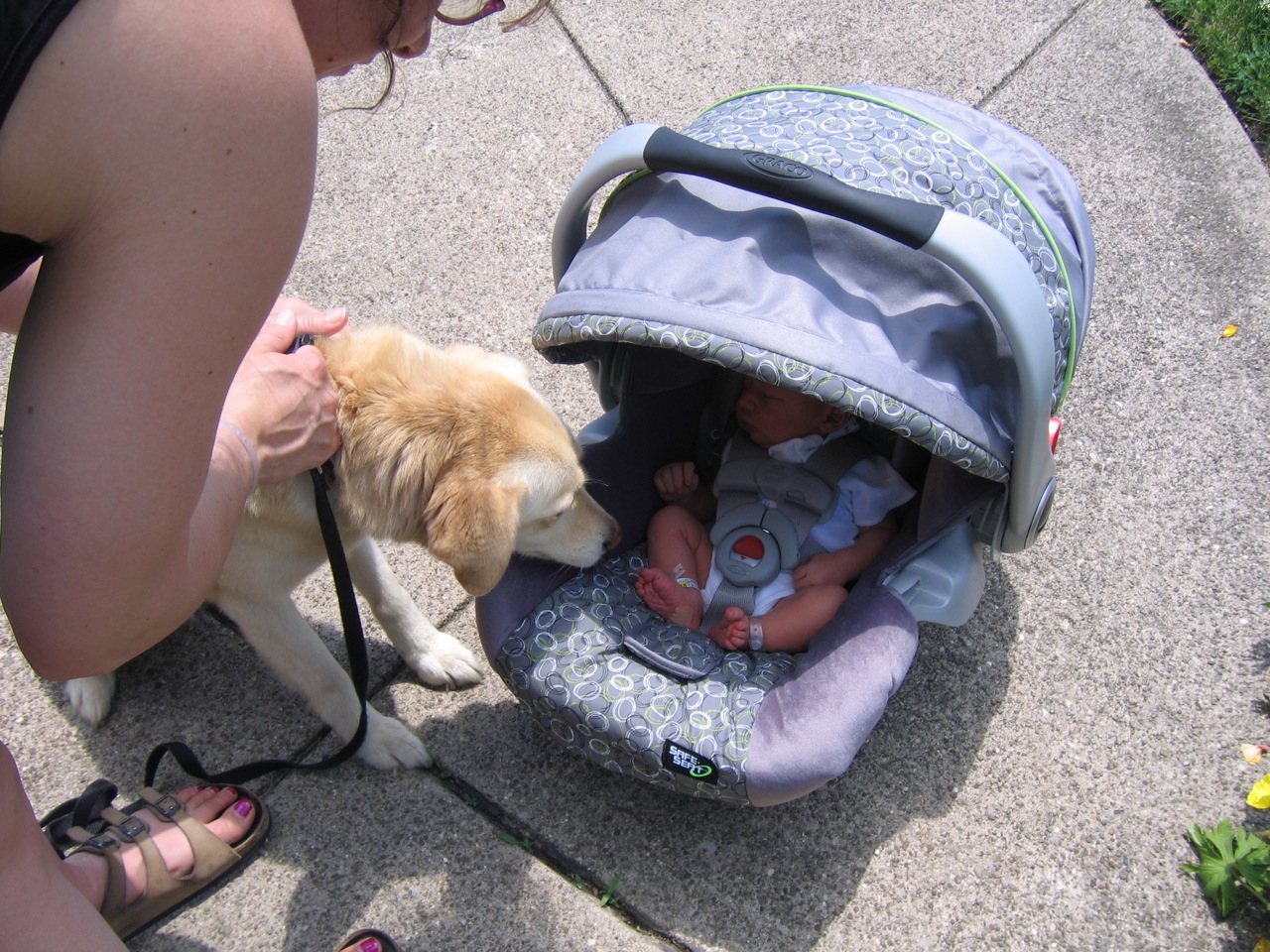 Everett went for his first walk with Mom and Dad today, and it seemed to relax him quite a bit.  Preliminary, anecdotal evidence suggests that he prefers the swaddled versus unswaddled condition during his walks, but this has not been confirmed in a randomized, blinded trial.
During our first night home Everett was like a wild animal – he would suck on anything that got near his mouth.  We feel pretty sure that he would have nursed for 12-14 hours straight, and in retrospect perhaps this is what we should have done, but we were completely exhausted and Gramma Barber is very good at calming him down, so he nursed every 2-3 hours and was held by someone for the times in between.  Since that night Everett is a very laid back baby.  The doctor says it's too soon to tell if this is his temperament, but for the last few days he doesn't seem to get too upset or aroused about anything.  We consistently have to wake him up to eat!  This has certainly been a surprise, and not what we expected from Barber-Butson genes.