June 8, 2008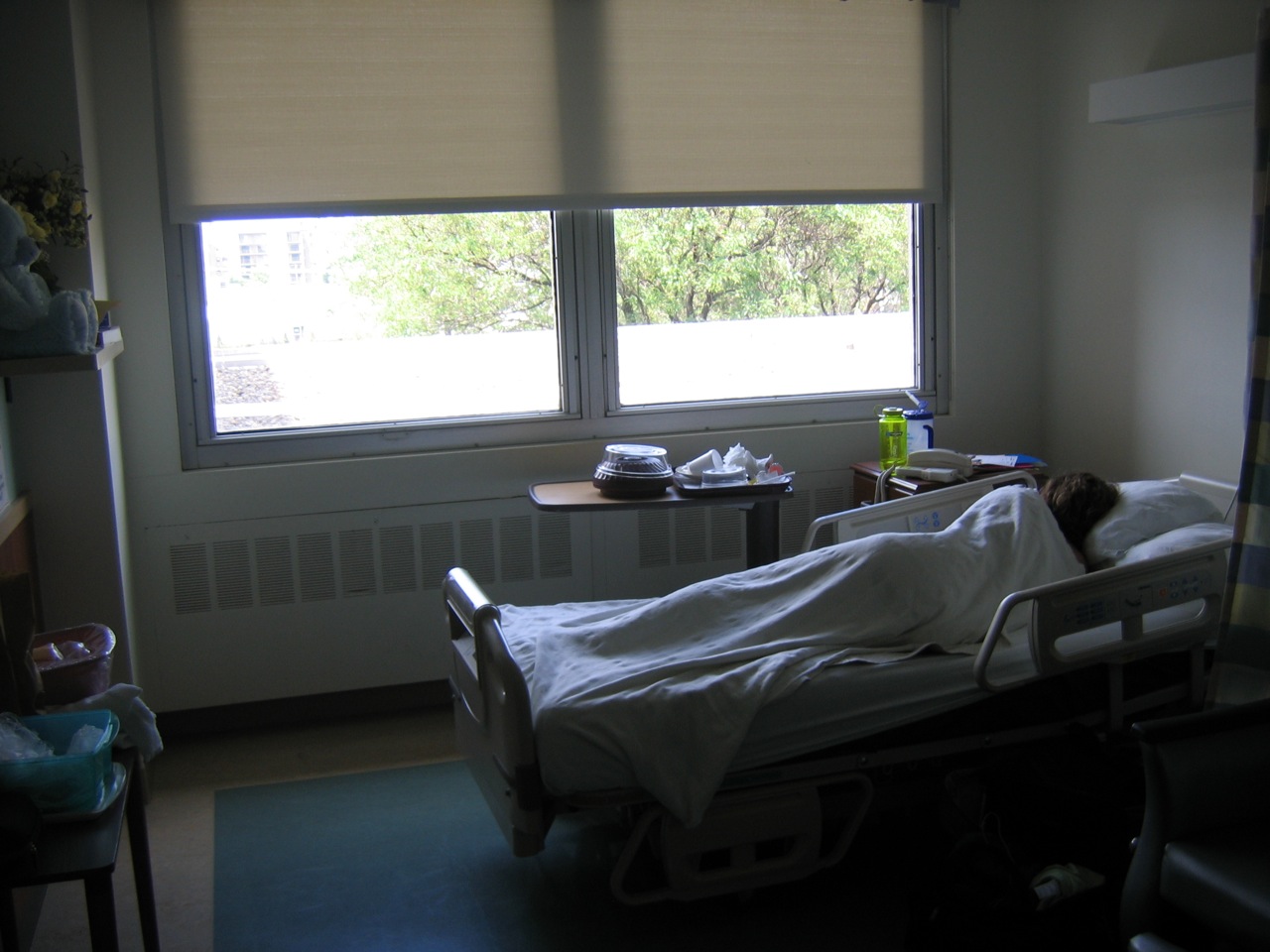 Amanda returned to the hospital early Sunday morning to join us for a couple hours before she had to leave for a wedding.  A lifelong family friends of the Barbers was getting married in Chicago, and Cress and Amanda had multiple contingency plans on what to do about newborn and nuptials depending on when Melissa went into labor.  Ultimately, Plan E was put into effect: Cress and Matt and Trinity went to Chicago on Saturday while Amanda drove to Cleveland (she arrived just as he was being born); Chris dropped Amanda off at the airport about midday on Sunday and she made it to the wedding just in time that evening.  Then the whole family drove to Cleveland on Monday so that Cress and Matt and Trinity could meet Everett.
Later in the day I decided to give Melissa a few moments alone and take Everett for a walk within the family ward.  So I picked him up and walked outside our room, stopping to chat with the family of another newborn.  In the midst of this, I am not exaggerating when I say that one of the nurses ran out of the nursery to tell me that I am not allowed to carry him around, he must be in a bassinet on a cart like this one.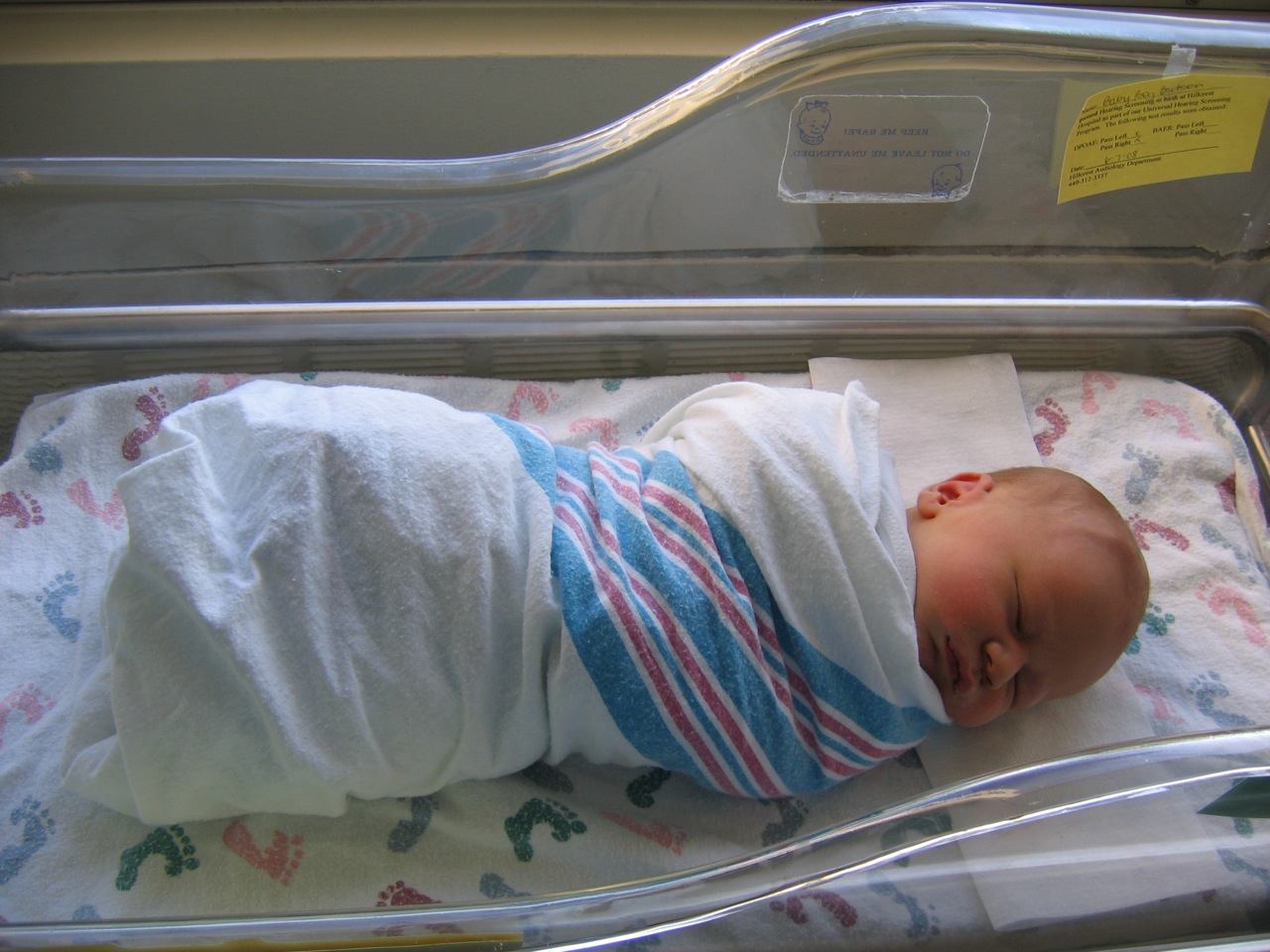 From this behavior you might be surprised to learn that they sent Everett home with us the very next day, completely unsupervised.