October 15, 2011
On Friday morning we got up late (our Everett alarm is not as dependable lately) and went into town. Everett went to school while Cress wandered around town for the first half of the day. The three adults met for lunch at the house, then worked a bit more, and finally picked up Everett early from school for an afternoon outing. First stop: Westcott Bay Sea Farm. This is one of the places where Chris used to hunt for nudibranchs back in the day. At that time there was quite a congenial relationship between the farm and FHL – they allowed researchers unfettered access to the docks. More recently it sounds like they have scaled back operations and are not operating at the same capacity. We weren't able to get any more details, but when we arrived there on Friday afternoon the tanks were empty and the whole place looked deserted. We were able to observe some cormorants drying their wings on the buoys.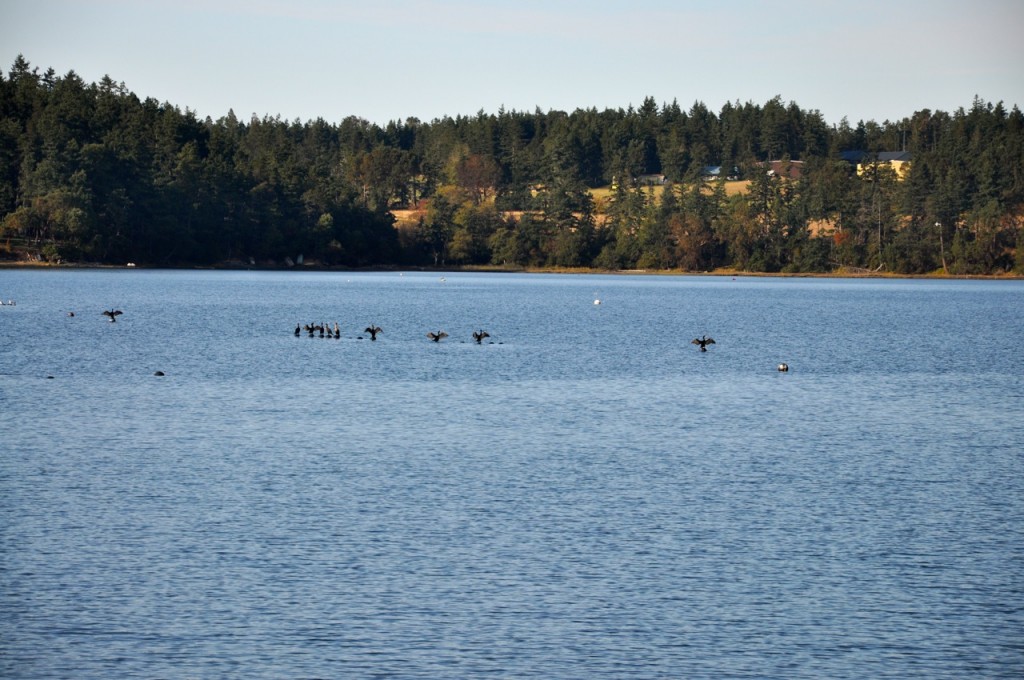 Next stop: Roche Harbor. This place has been here for some time in different forms. There are still remnants of the lime kilns that once operated and the nearby quarries where it was mined. The Hotel de Haro has been here for well over 100 years and has been restored, along with the garden in front.
Returned to FH and got a view of our destination for the next morning: Mt. Constitution on Orcas Island.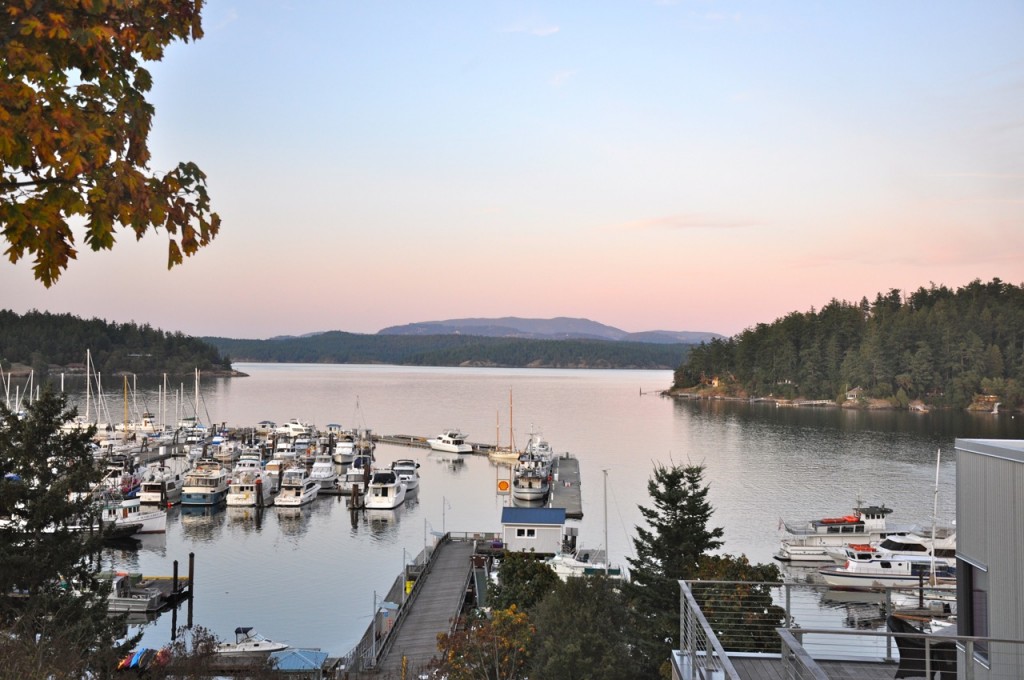 Went to Downriggers for a delicious dinner…apparently it takes three iphones to entertain a three year old.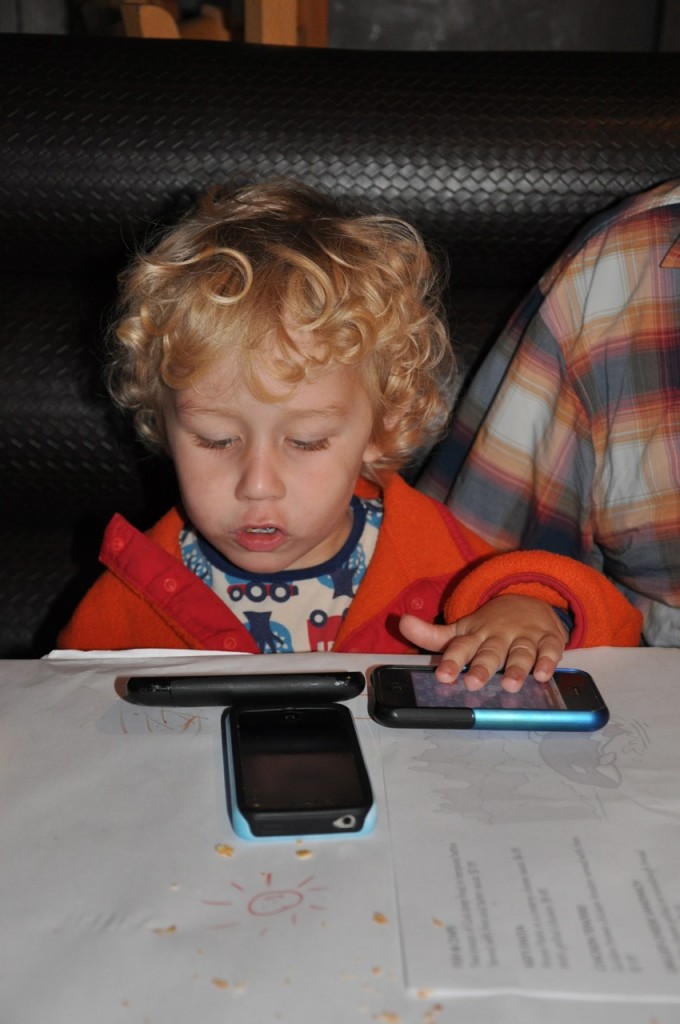 The next morning we got up a bit early to get on the 8:30 ferry to Orcas Island. We knew that the return trips were at 12:25 followed by 4:30 and no one wanted to spend the entire day there (and risk Everett missing a nap) so we decided to make it a three hour trip. Got off the Chetzemoka and drove straight to Mt. Constitution. It was a beautiful day for it and we had a great view of Mt. Baker from the top.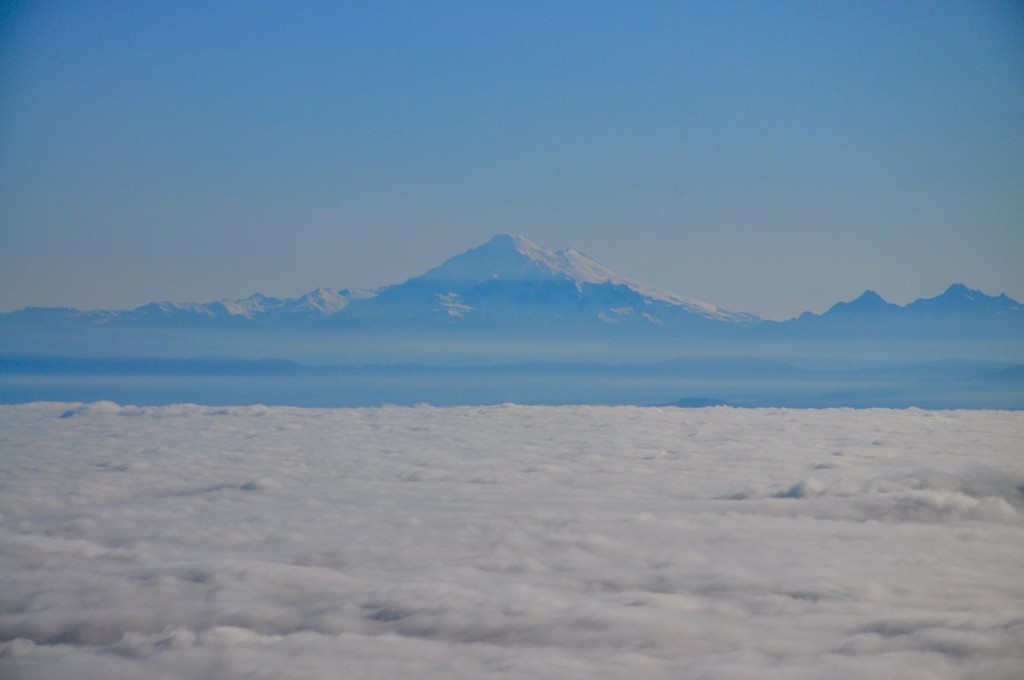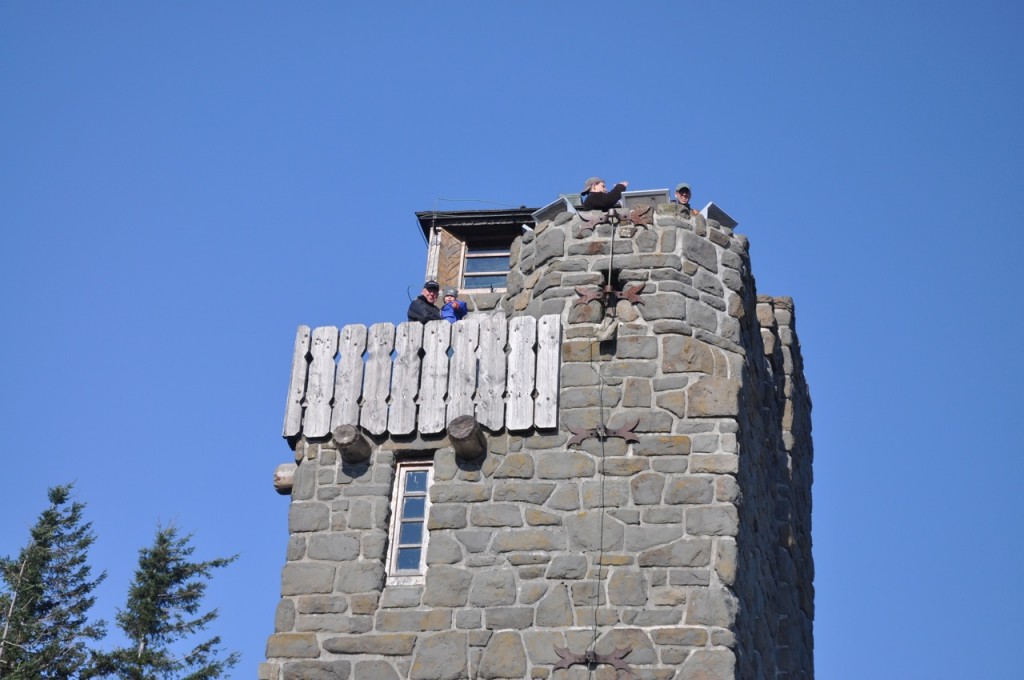 Everett fell asleep in the car on the way back to the ferry, yet (thankfully) still took another nap when we got home. During the trips to and from Orcas Island the family behind us in line for the ferry was one of the girls that Everett goes to preschool with. During the ferry ride home Melissa spotted an eagle at Shaw Island: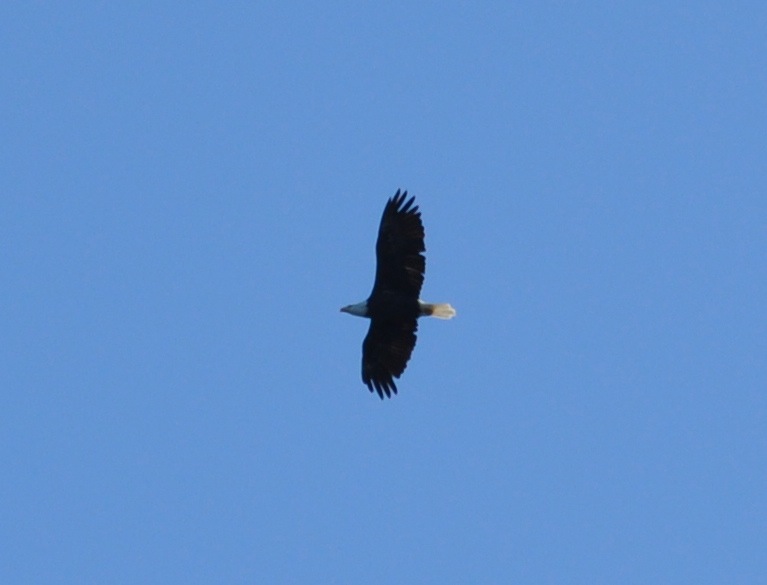 That evening we had a meat and cheese plate for dinner, then went to the dock for Friday Harbor Television. We found one Pycnopodia attached to a chain right partially above the surface, and another on the bottom in about 15 feet of water. Pycnopodia are soft and need to stay submerged for support, so it seemed unusual to see one slightly above the water.