March 29, 2012
Everett has been with Gabby and Grandaddy at their house since the day after Melissa's defense. During the trip, Grandaddy bought Everett a fishing pole and took him fishing in the nearby lake. Apparently he caught 8 fish the first day and 7 the next day! In this photo he looks a little circumspect. No doubt the size and weight of this fish will grow in time as he retells the tale.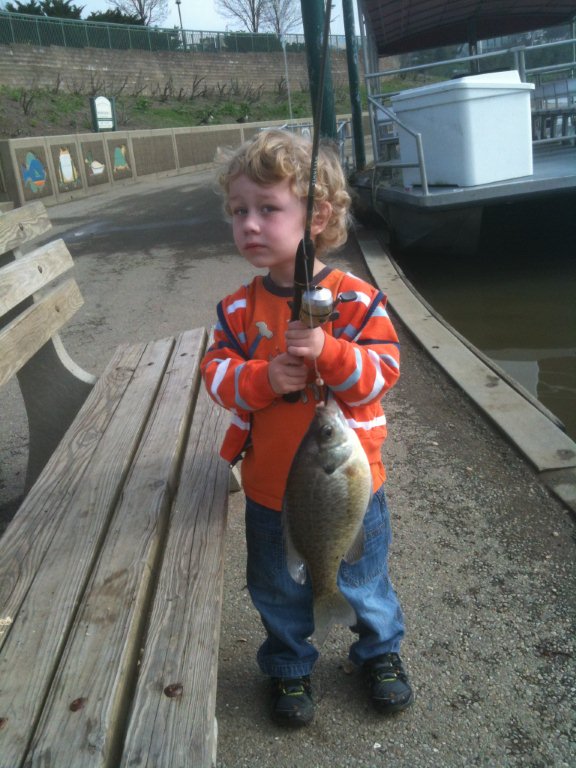 March 24, 2012
A few years ago Melissa took Chris to a Michigan football game in the Big House. While we were at the game Chris noticed a couple of fans holding a giant D and a fence, like this: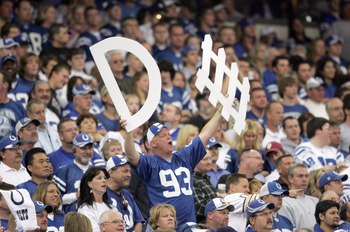 And he asked "Why are they holding a D and a fence?" Fast forward a few years and we are now tackling much more serious matters. Melissa's dissertation defense was on Tuesday, March 20 at 10am. She prepared very hard for this day and it showed – she was calm and in control throughout the whole presentation. Not surprisingly to those who know her well, she passed! Here are some before and after photos. Also included is a short video of Everett practicing The Force on Grandaddy's new car (also know as The Movie Car), which entails singing the Imperial March while making large arm gestures to get the door to open.
During the visit to Cleveland we stayed at the Alcazar, a.k.a. the Alcatraz, Al Jazeera, Al Jarreau, etc. The weather was freakishly warm for March, so much so that they had to put air conditioners in our rooms. After Melissa's defense we went to Yours Truly on Shaker Square for lunch, then relaxed in the afternoon, and finished the day with a dinner celebration at Patty's house.
Congratulations Dr. Butson!!!
March 17, 2012
This month is a time of transitions. First, the weather is changing rapidly. The mild winter we just experienced is being followed by an early spring. Today is March 17 and the temperature outside in the 70s. The chipmunks have suddenly come out of hibernation. The zoo train is running again, which we know because we can hear the distinctive whistle of the small-gauge steam engine even though it is two miles away. The train whistle tells us several things: obviously, the train is running; since it is running we can reasonably infer that the weather is nice and that there are a lot of zoogoers.
Yesterday Everett graduated from his first school. We have been sending him there for the last couple years (to be honest we can't remember exactly when he started). We initially thought it was daycare, and after a while we started having discussions about whether we should send him to preschool. One day soon after this conversation we received a call that we needed to come in for parent-teacher meetings to discuss his progress on educational objectives. So it turned out he was in preschool all along. Problem solved, and one less decision for us to make! Anyway, his school has been a great experience for all of us. During his time there Everett grew developmentally from an infant to the point where he has some favorite school friends, especially George and Kelly. It has also been great for Chris and Melissa to have some other authority figures in his life. On his last day his teachers made a card for him:
His last day of school is coming on the cusp of a lot of other transitions as well. Melissa is defending her dissertation on Tuesday, and soon after that is a family beach vacation. Melissa and Chris have gone to great efforts to arrange lots of work time and to coordinate child care. In the midst of all of this Melissa said to Chris "You are a lifesaver", to which Everett replied "Why did you call Daddy a light saber?". So it seems like the recent Star Wars exposure and Jedi training are having the desired effect.
March 11, 2012
Many of our readers probably remember Freddie the Frog, who came to stay with us for a weekend about a year ago. Freddie has now retired after receiving "too much love" (in the words of Everett's teacher) and Franklin has taken his place. Franklin came home with us on the bike last Friday and has been a constant companion since then. Saturday morning he watched Olivia and then went with us on a bike adventure to the Zoo, where we rode the train and saw a few animals, then lunch and the hippo playground. On Sunday morning we went for another ride to pickup photo prints of Everett and Franklin's adventures so that we would write in the travel journal before we return to preschool on Monday morning. Here are some samples.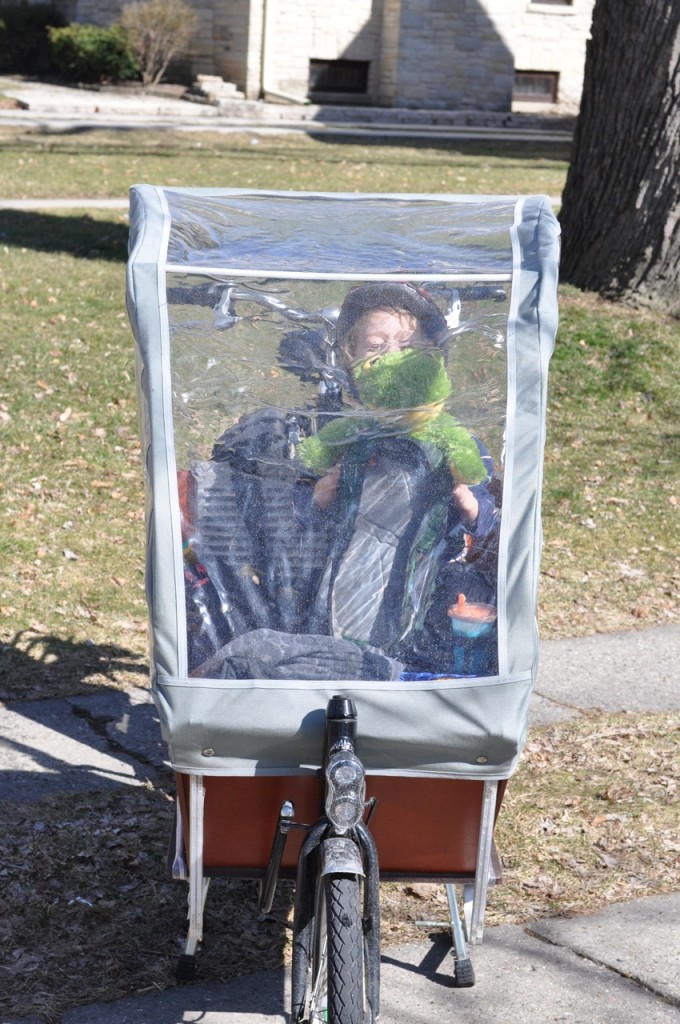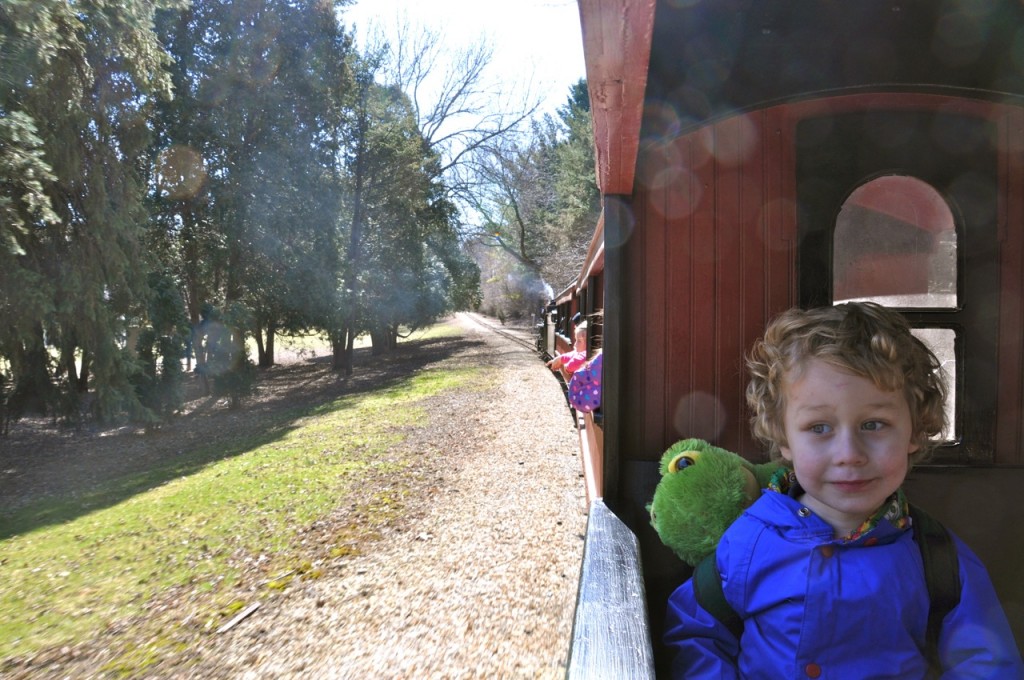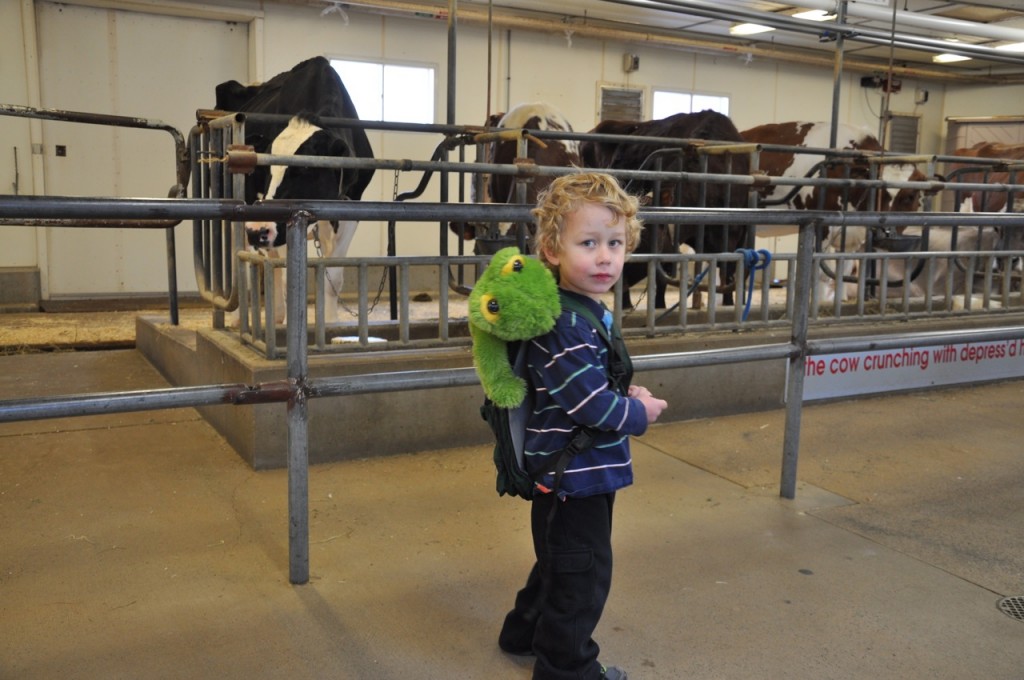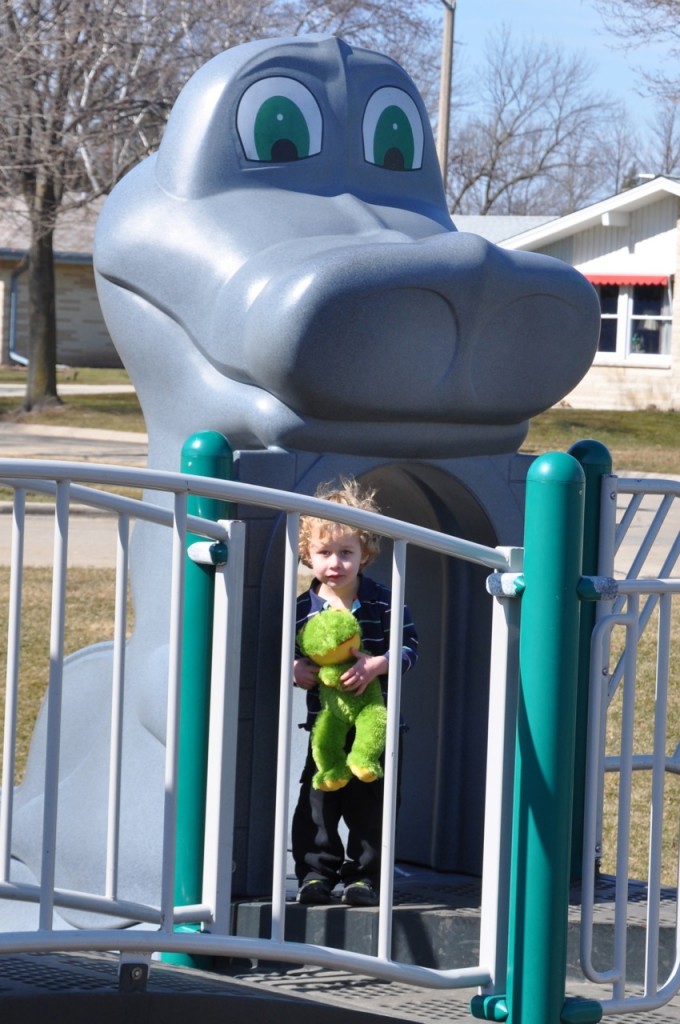 Everett has many stuffed animals. Each of them, including Franklin, gives us a better understanding of his inner world as he describes their experiences. Franklin is clearly a guest and gets treated to the best that our family has to offer. Other animals like duck, pig, lamb and chick are permanent residents who are in more of a long-term relationship, like younger siblings. For example, Everett takes them out of the living room during scary movie scenes. It is worth noting that "scary" is his word, not mine, and the threshold for what constitutes scariness could be as subtle as a change in tone of the background music during the Planet Earth documentary. Everett tells us about their individual likes and dislikes, as well as their daily experiences. A few days after we showed him Jupiter in the night sky he started building spaceships so that his animals could fly to it. It is up to us to guess which experiences are his, which are new ideas he is testing to see how they fit, and which are his imagination. The last of these seems to be the category that is growing most rapidly.
March 11, 2012
As of today Melissa and Chris have been married six years. It has been a fantastic adventure, full of twists and turns that neither of us anticipated. As it turns out, our six year anniversary will certainly be memorable but not necessarily something we want to repeat. Melissa's dissertation must be delivered to her committee today. She has been working day and night for months to prepare for this and the latest forecast was that she would submit this morning. However, that prediction didn't take into account the fact that Microsoft Word is good for small documents like recipes but not so great at managing long documents. The pagination and reference management necessary for a dissertation were too much for Word to handle, and after several hours of struggling with pagination followed by about 12 hours of wrangling references Melissa had to start with a clean document and redo everything. I could provide all the references here to bring our readers up to date but I'm not going to because, let's be honest, you and I are unlikely to read these papers and even if we did she is the expert on this material so why not just ask her? That's what we'll do. Current estimated time of completion is 10:30pm. Viva La Indoctrination!
March 9, 2012
Yesterday Everett informed us: "You are not following the law of Me!" This leads to a train of thoughts that are probably familiar to most parents. First, you don't make the laws. Second, it's been a long day and I'm tired and we already have enough chiefs in the house as it is, thank you, so please see point #1. The second point warrants further comment because things are a bit unusual right now. Chris has an incredible amount of work at the moment, and Melissa has literally been working day and night for weeks on her dissertation. The current schedule is for her to submit this weekend and defend in the next two weeks. Today Cress and Amanda sent us an anniversary gift, along with some special food treats from Cincinnati (Montgomery Ribs and Graeter's Ice Cream!). In the package was a tiny scrap of paper which succinctly summarizes our situation:
Through all of this Everett has been a trooper. He understand that Mom is working on her dissertation, and that once she is done she will be a doctor. He has also been told that once the dissertation is done he will no longer have to go to preschool five days a week, at least for the foreseeable future. We think he has interpreted this to mean that he will never have to go to school again, which will give us an opportunity to explain to him another meaning of the word law.
March 7, 2012
Dromomaniacs,
Apparently our website was hacked on February 21st. We use WordPress for our blog, and there must be some new exploit going around because apparently a lot of WordPress sites have had similar issues. The effect of the hack was to redirect users to malware sites, so please make sure your antivirus/anti-spyware software is up to date.
In the future we hope to avoid these problems by turning over website operations and maintenance to Everett. We have begun his Jedi training by introducing him to Star Wars and teaching him the ways of the Force (mostly learning to read at this point). He has also enlisted the help of an apprentice.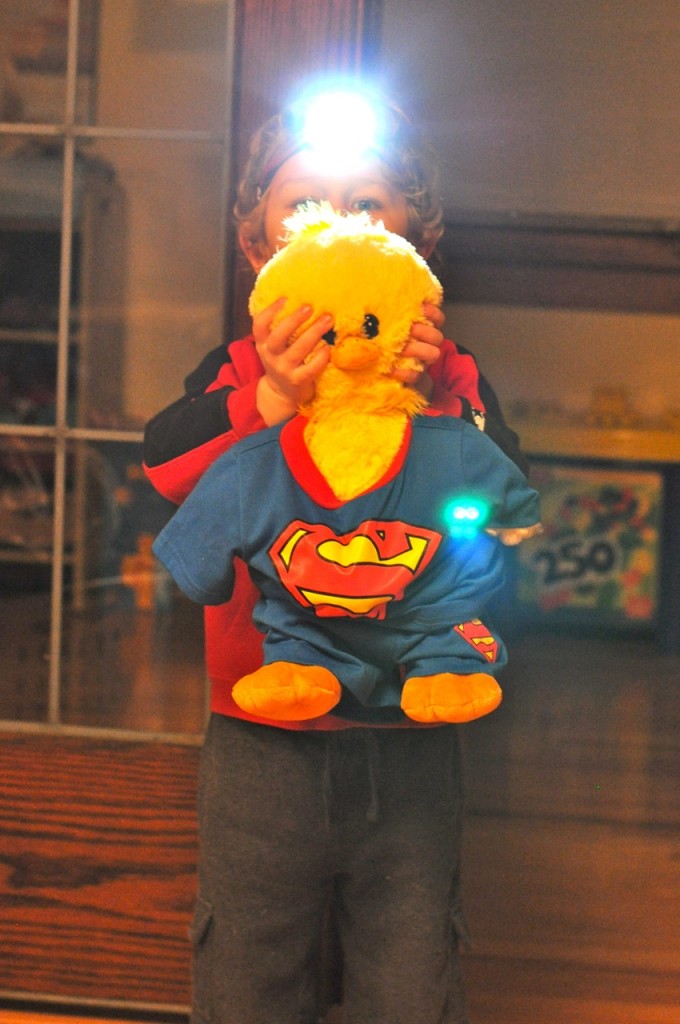 March 1, 2012
Everett does not seem to be a kid who needs much sleep these days. We usually put him down at 8pm and he spends an hour or two playing by himself in the igloo tent on his bed. Lately he has been waking up around 6:30am, which we know because he starts singing Oh My Darling, Clementine. We're not sure where he first learned this song, perhaps it was from Gabby, but we do know that he loves to sing and expand his vocabulary. The other night we were watching the Oceans documentary and he asked "Is that the foamy brine?", a phrase that we can safely guess he learned from Clementine. Similarly, we aren't sure where he is learning the pronunciation of some words but we do know that it is something he feels strongly about. A few days ago Chris asked him if he wanted any apricots (ap-ri-kots) and he replied "They are apricots (ey-pri-kot)". We are guessing he will enjoy Eats, Shoots & Leaves: The Zero Tolerance Approach to Punctuation once he gets older.
We recently tried to incorporate his love of singing with some behavior modification. As he gets older we have been working more and more on cooperation, as well as the consequences of not cooperating. We even tried inventing a cooperation song to the tune of Conjunction Junction (though this has not really taken off yet). One time of day that has been a persistent problem for cooperation has been getting dressed. He claims that he doesn't know how to get dressed, though we know this isn't true because we have seen him do it and because he does it at school. And when Chris helps him get dressed he is often extremely squirmy. After being frustrated by this for a while we eventually concluded that he wasn't trying to be uncooperative, he was just enjoying the physical contact, and so pajama wrestling was born. Basically it's the new roughhousing: Chris tries to get Everett's pajamas off and then wrangle him into his clean clothes, or vice versa at bedtime. We'll try to post a video of this soon.